About the Lyon County History Center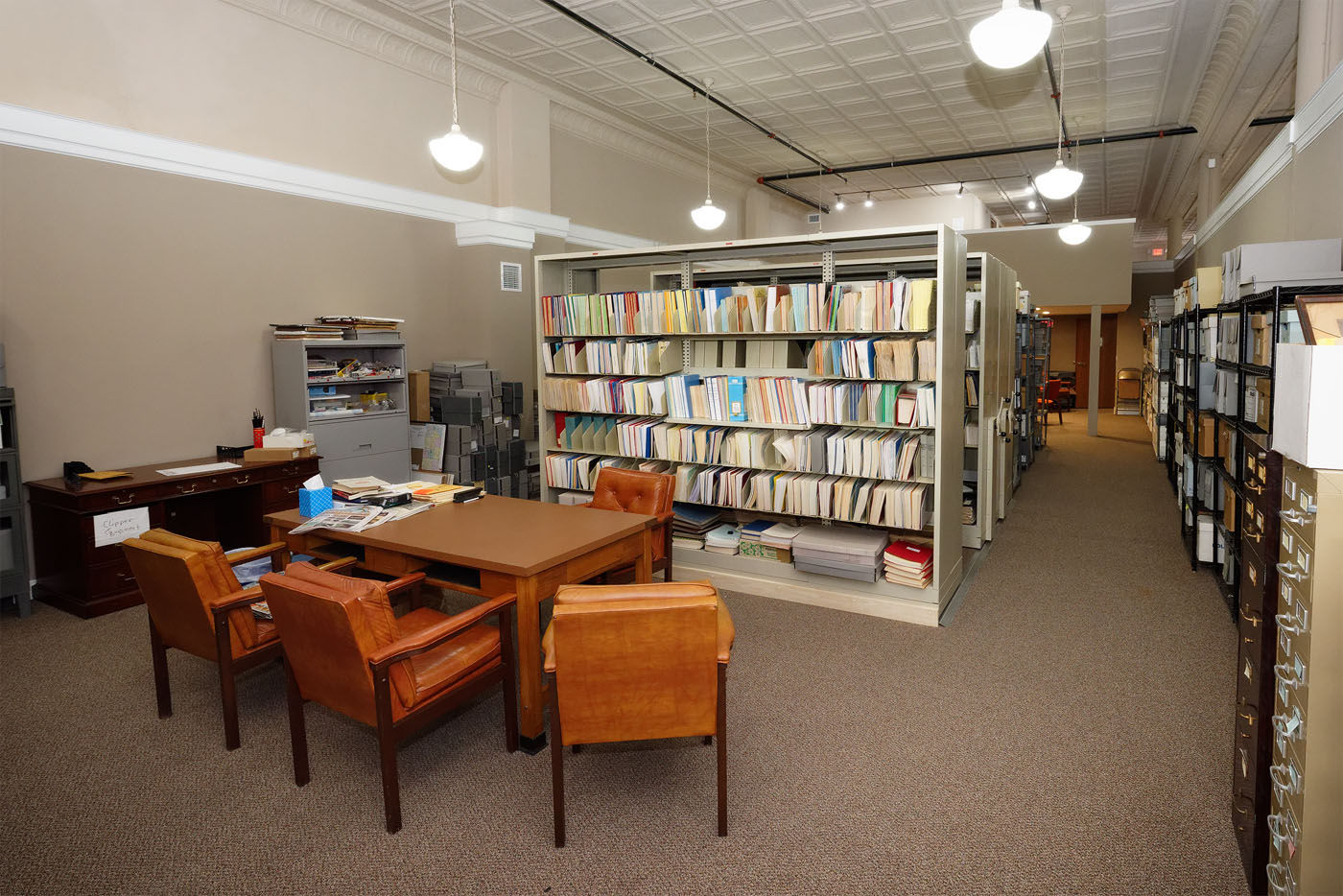 Section of the new research room at the Lyon County History Center
History
The Lyon County Historical Society was established in 1937. Members from the local chapter of Daughters of the American Revolution spearheaded the venture.  LCHS was first located in the basement of the Civic Auditorium/William L. White Auditorium.
In 1980, operations moved just across the street to the vacant Emporia Public Library, formally housed in a 1904 Carnegie Library. The library had been vacated following the construction of the new Emporia Public Library located in the same block. The archives department was housed in the former library until 1996 when a separate building was purchased.
LCHS was housed in the original public library until 2016 when it moved to its current location at 711 Commercial St in historic downtown Emporia.  During the capital campaign to purchase and remodel the new facility, the Board of Trustees approved to name the new building the Lyon County History Center.
Staff
Greg Jordan – Executive Director
Lisa Soller  – Curator, Lead Exhibit Technician & Education Coordinator            
Lora Kirmer – Research Librarian
Noel Keil – ESU Kates-Curry Grosz Intern
Jim Tefelski – Docent
Mission
The mission of the Lyon County Museum and Historical Society is to provide education and research, and to promote the appreciation of our unique heritage through the preservation, exhibition, and interpretation of artifacts and archival materials representing the history of Lyon County, Kansas.
Board of Trustees
LCHS is fortunate to have a dedicated and accomplished group of individuals who will lead the organization in the future.
Dr. DeWayne Backhus – President
Dr. Darla Mallein – Vice-President
Vernon Buck – Secretary
Roy Gallup – Treasurer
Susie LeGault – Past President
Scott Briggs – Lyon County Commissioner
Dorothy Blaufuss
Steve Brosemer
John Doan
Tina Khan
John Kretsinger
Steve Kuhlmann
Steve Miller
Gene O'Mara
Ed Rathke
Jeanette Schmidt